Our Aims
Over the next five year the NIHR Manchester Musculoskeletal BRU will set out to deliver the following:
New methods of assessing early response to treatment in patients with musculoskeletal diseases. This will include immunological signatures in inflammatory arthritis IA and imaging in osteoarthritis.

New strategies for the prevention of rheumatoid arthritis and its complications.

Patient centred resources to maximise treatment response – tools which are easily understood by patients, and targeted at specific musculoskeletal diseases and age groups.

New therapies for osteoarthritis and inflammatory arthritis.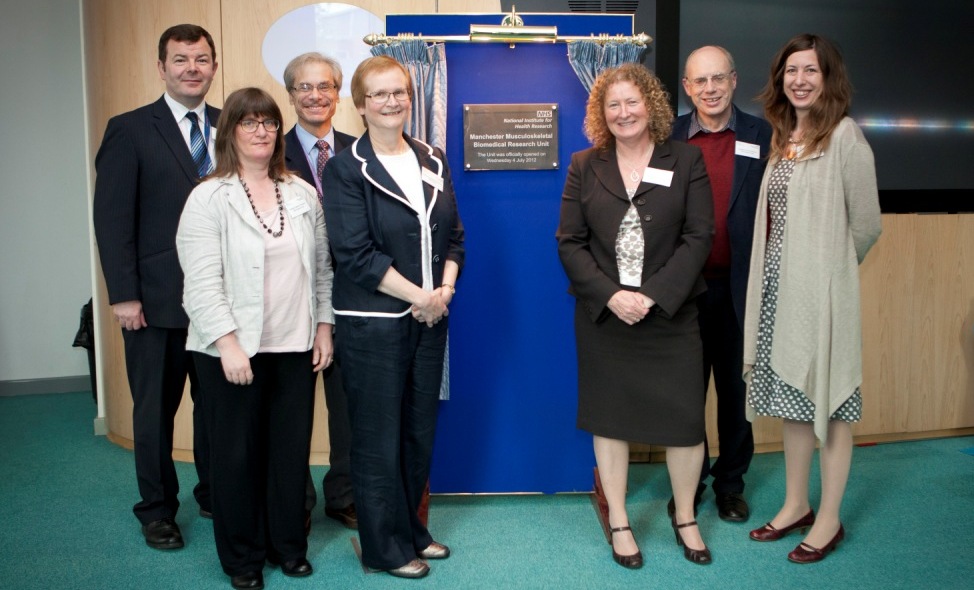 "The NIHR Manchester Musculoskeletal BRU is built upon outstanding collaborative interactions between the University and NHS Trust and most importantly will bring benefits for the quality of life of our patients."
Ian Jacobs
Vice President and Dean of the Faculty of Medical and Human Sciences
The University of Manchester
Director of MAHSC